Migrant Destitution Action Group Action Group
Supporting people forced into destitution by their immigration status
[](<>)In partnership with Macc, the Migrant Destitution Action Group manages the Greater Manchester Migrant Destitution Fund, which provides cash grants to those forced into destitution by their immigration status, who are not entitled to work or access benefits. By providing monthly cash grants, the fund improves health and wellbeing and restores dignity. The group also supports campaigns for longer term change. 
"MDF is a lifeline for many of our participants who are in receipt of it. They are vulnerable and often dealing with other serious and challenging issues. They are survivors against the odds, and MDF makes their journey that bit more bearable" - Rashidah, Growing Together Levenshulme
The Migrant Destitution Fund began as a part of the Manchester Homelessness Partnership in 2017, when key action group members with lived experience of destitution emphasised the benefits of cash grants in mitigating destitution. Although the Fund has since expanded across Greater Manchester, it maintains ties to the MHP. 
This group brings together people with lived experience of migrant destitution, and frontline organisations who support them, including the Boaz Trust, Growing Together Levenshulme, Equal Education Chances, Asylum Matters and others.
"In April 2016, I was made homeless because my asylum claim was refused. During that time, I realised I was less than nothing. There is no support available to make those people to give hope to a future, where he/she will be treated as a human. I joined MDF to change that." Long-term MDF volunteer Lutfor  
Please consider donating if you can here, and share the donation page to help sustain this crucial lifeline and restore dignity to some of the most marginalised in our society.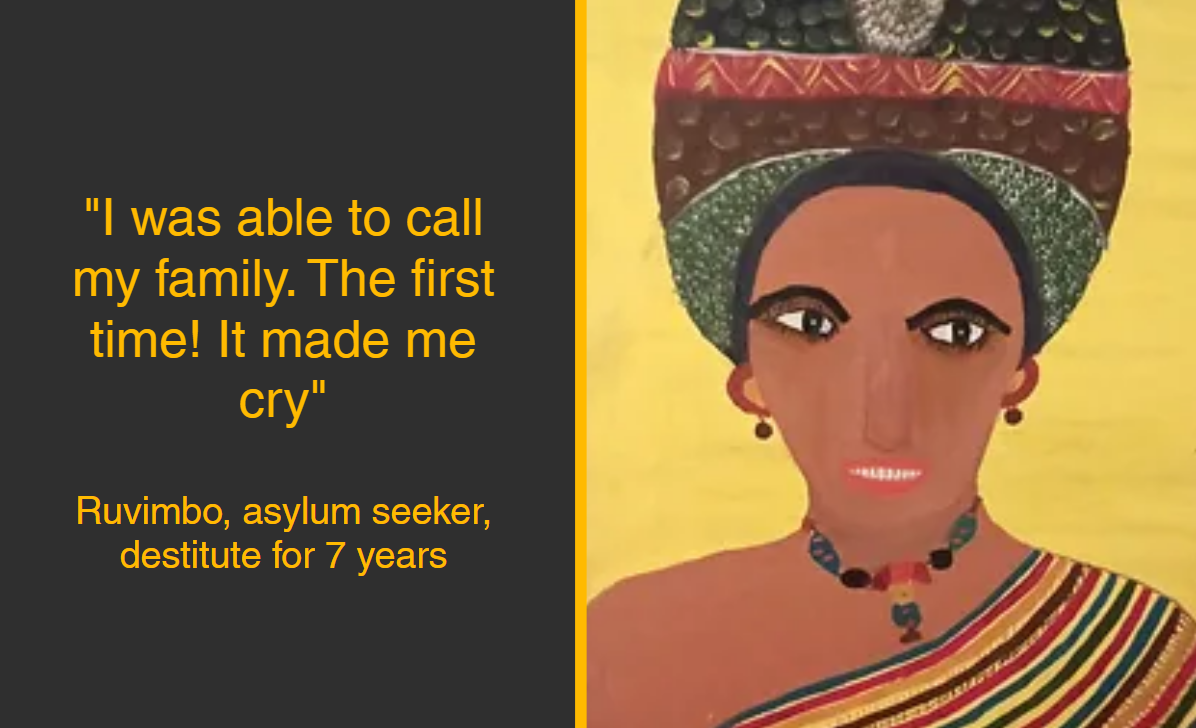 View our action group resources.
To get involved with this action group, click the link below and fill in the sign-up form. If you have any other questions or queries, please email: info@migrantdestitution.co.uk.
Sign up to this action group