Real Change MCR Action Group
Real Change MCR is a fund to help people experiencing homelessness pay for practical items that they need to build lives away from the streets.
Real Change MCR is an alternative giving scheme, which lets the public give differently to people experiencing homelessness in Manchester - by paying for the first month of rent, furniture for a home, or clothes for a job interview.
Real Change MCR meant Bryan could bring his child to a decent home, rather than just an accommodation unit. […] Bryan's relationship with his son has strengthened, and there's no doubt that it was Real Change MCR funding that won him the home – the room he needed – to mend their lives together.
Real Change MCR has given over £92,000 in 164 grants since April 2020 alone. Read stories of how Real Change MCR has changed people's lives by clicking here.
Previously Big Change MCR, Real Change MCR started in 2016 as part of the Manchester Homelessness Partnership – we recognised the need to create an effective way to help people sleeping rough to build sustainable lives away from the streets. While giving money directly to people experiencing homelessness may help in the short-term, it doesn't help people long-term - and can even make their situation worse.  
The fund is used by Manchester homelessness organisations and charities who provide long-term support on the journey to independent living: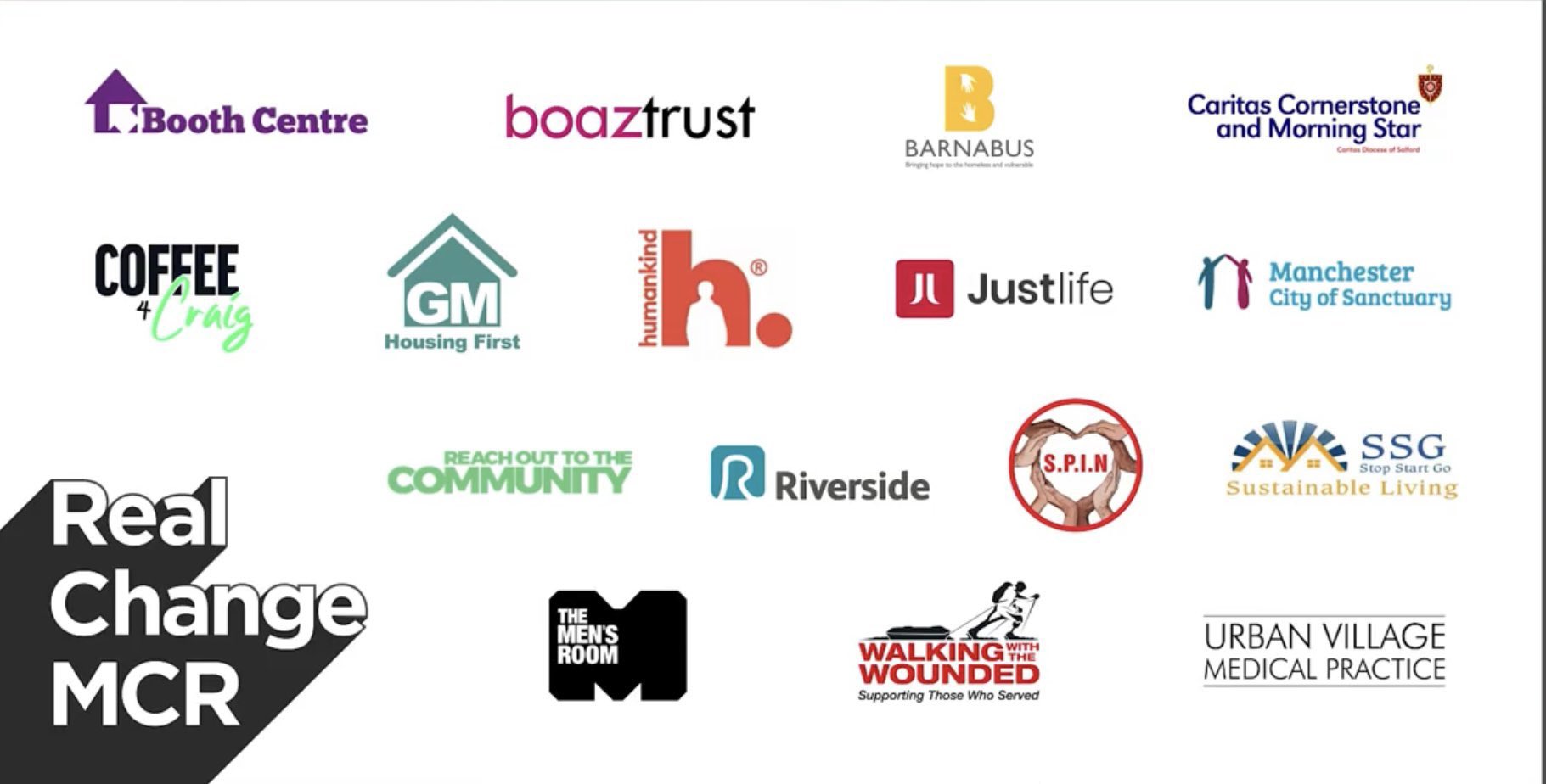 Real Change MCR has a panel of people who volunteer their time to run, manage and allocate funds. The panel includes Manchester's homeless organisations, charities, people who have been homeless, public sector staff, members of the business community and other Manchester organisations. 
Macc – Manchester's voluntary community sector organisation – manage the fund's administration. 
You can follow Real Change MCR on Twitter here, and check out their website here, where you can also donate to keep this vital lifeline going.
View our action group resources.
To get involved with this action group, click the link below and fill in the sign-up form. If you have any other questions or queries, please email: info@mhp.org.uk.
Sign up to this action group